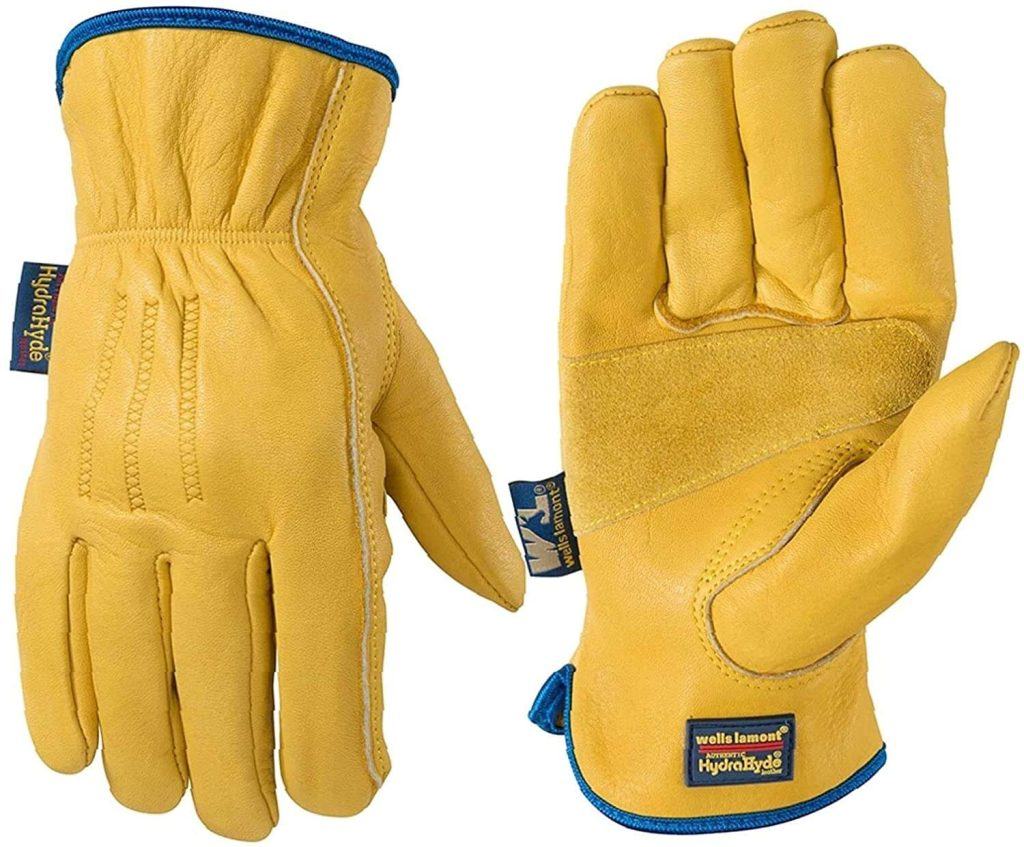 Men's HydraHyde Full Leather Slip-On Work Gloves
This classic Wells Lamont work glove now features our breathable, water-resistant HydraHyde® leather.
Details
Our HydraHyde® leather gloves go through a special tanning process that creates a leather that is both water-resistant and breathable. This tanning process ensures that the leather will stay drier, stay softer and breathe better than traditional leather gloves. The keystone thumb design on our HydraHyde® work gloves provides added flexibility, while the elasticized wrist keeps out dirt and debris. The reinforced palm patch provides extra durability. The Wells Lamont HydraHyde® Leather Work Gloves will ensure you get the job done no matter the environment you're working in.